The Bay Area moving company not only helps in saving a significant amount of time but also can reduce stress. How?
It is almost pie in the sky for many to transport their belongings safely to a new location. They search for the best solution who can help them in handling all this work so that they can do other brain engaging work. This is where you can take the assistance of #1 moving company who is ready to take all this work on their shoulders and alleviate your efforts.
Popular for providing state of the art services
We are available to provide unparalleled services related to transportation and relocation of peoples belongings from one place to another. All you need to do is contact us for moving household items, furniture, office items, etc. We will curate the entire process so that you never face any hurdle and everything goes hassle free.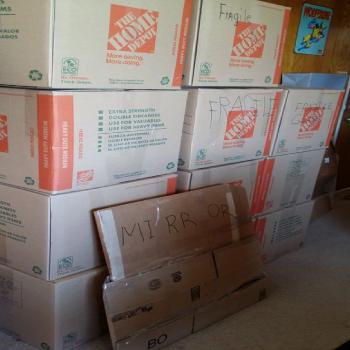 Some proven benefits to know before consulting a Moving company
Now it's time to let you know that there are multiple benefits for choosing a bay area moving and storage business. We are going to start with the most common one—
Save a Copious Amount of Time
By consulting with a professional moving company, they will handle all the aspects of the moving process. Perhaps you want to deal with the one that can assist in packing to transportation to unpacking. Right, no? But don't worry, the best moving company can do all this to not let you feel a burden and in short, they will save your time. You can pay attention to other crucial work.
It is imperative for you to get in touch with a professional movers who has years of expertise in packing your items efficiently. The benefit would be no chance of any damage to your valuable product. We know there could be numerous items that you want to transport. Therefore, choosing the best moving company would be the right decision for you.
Moving from one location to another means you have a bunch of items. You don't want to choose any outdated moving company who doesn't keep safety in their priority list. When choosing the best moving company who has a decade worth of experience will always make sure that belongings are transported safely.
Ready to offer Customizable Services
We are hundred percent sure if you hear about customizable services you will choose that business to transport your belongings. Yes? Well, we have a team of experts who will explain to you in depth related to our customizable services. This would be advantageous to the clients because they can select the services according to the specific needs. Ultimately, it's a great chance to save your extra dollars.
Advanced in Liability Coverage
Raise your hands if you only want to deal with the moving company that offers liability coverage. We are sure everyone who is reading this article will raise their hand. And why not they should take this advantage as liability coverage is indispensable. You can deal with us and seek this benefit for your belongings during the move. Many believe that liability coverage means additional protections, so it's an opportunity for you.
If any of your friends or family members have faced a hectic moving experience then you need to fret no longer now because you have now the optimal solution in your hand. When you shake hands with the experienced moving company they will help in turning this herculean process into smoother. So, if any in your known looking for any moving company then we guess you will delay no further in telling about our business first.
Sum it up
The Bay Area moving company is one of the leading businesses who always has a bunch of services options to help our clients. Worry no longer when choosing as we guarantee hundred percent satisfaction entailing, full value insurance, no hidden fees from our side, and have various sized trucks. The big reason why we should be your priority is we have an efficient team who never fails to win the hearts of the clients.